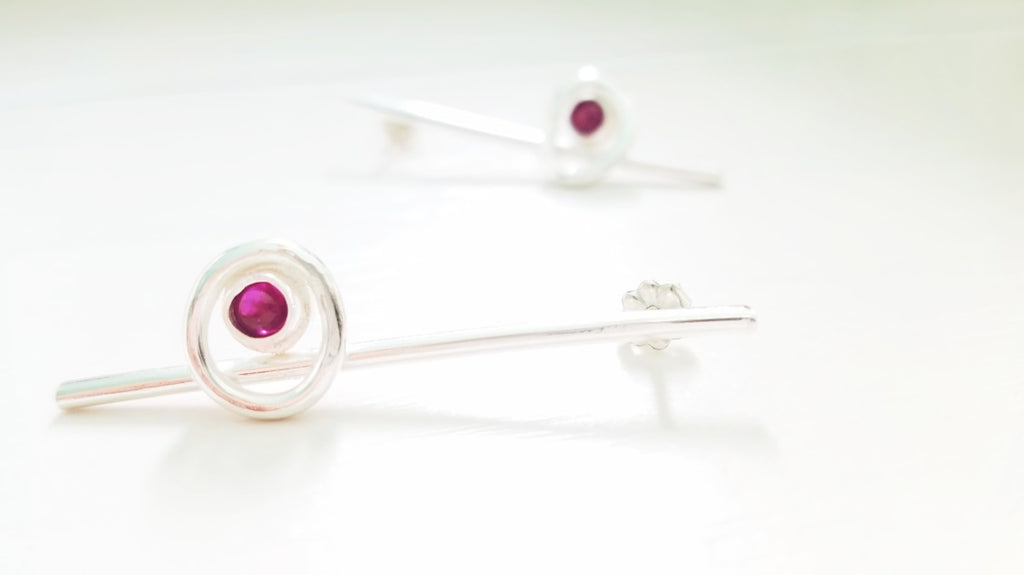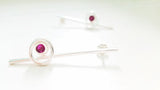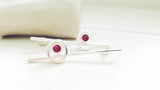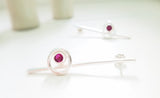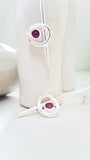 Stilosissima
Post Earrings with Rubies, long earrings, Modern Ruby Earrings, Genuine Round Ruby Earrings, Sterling Silver Earrings with Rubies
Sterling Silver Post Earrings with Rubies, Long Earrings with Rubies, Ruby Earrings in Sterling Silver, Genuine Ruby Earrings. Modern Earrings with Rubies, 

Beautiful and unique Sterling Silver Earrings feature a small round genuine 4 mm ruby. This pair of post earrings is modern looking, like mid-century modern, they are very different and very unique. The length of these post earrings with rubies is about 2 inches and they look very elegant.

Please allow 2 weeks for fabrication of this pair of earrings. These earrings are made to order like everything in my shop, therefore if you have a preference regarding the stone, they could be made with other stones such as sapphires, emeralds etc. upon request, if interested please contact me. 

This beautiful earrings will come with a nice box ready for gifting.
You can also find this pair of earrings at: www.stilosissima.etsy.com