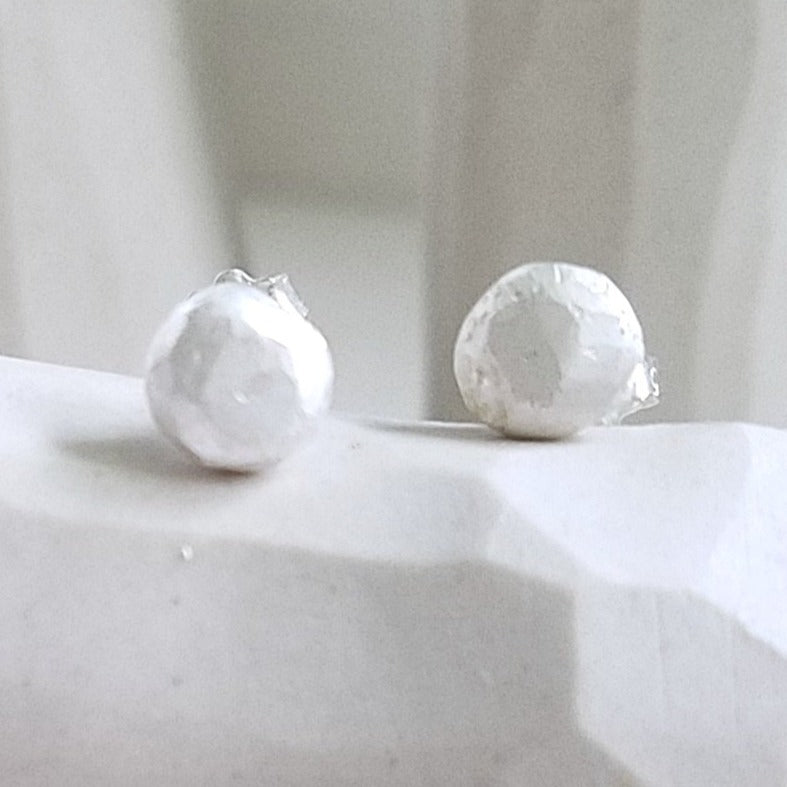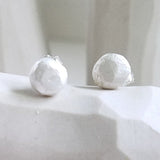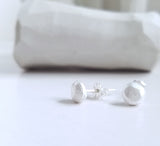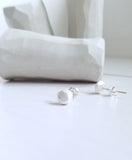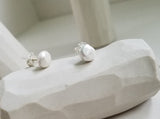 Stilosissima
White, Organic, Sterling Silver, Faceted, Pebbles Studs, Earrings, Posts
This are a very lovely pair of sterling silver stud earrings, perfect for the everyday use. Very comfortable to wear.
You'll even forget you are wearing your earrings. Very contemporary, and suitable for every occasion, minimalist and white.
White like my ceramic pieces I used to make years ago. These pieces of jewelry were actually born with that concept in mind.
Please be aware that every earring is slightly different from the other. These earrings are about 7mm in diameter.
Please allow 3 or 4 days for your earrings, to be ready to ship.

This lovely earrings will come in a very stylish box, tied with ribbon, ready for gifting or for treating yourself.


-Please take care of your jewelry, don't shower with it and no swimming pools.